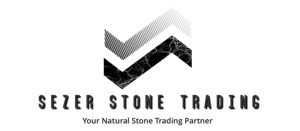 As SEZER STONE TRADING, we can offer you endless opportunities to fulfil your requirements and make you feel confidence. While we can help you for the project you have from scratch thru the end of your project, we are also offering to many options to choose from our wide variety of product portfolio. Please visit our Portfolio section to have an idea regarding our products.
You can fax your PO to +90 (216) 250-6600 or you can e-mail us your PO at info@sezerstone.com. After we received your PO, we will do the necessary work(s)and prepare your Pro-Forma Invoice. IN your Pro-Forma Invoice, you will see all the information for this specific order. Delivery Terms, Payment Terms, etc..... After confirming your Pro-Forma Invoice, we will ask you to make your down payment to start your ordering process.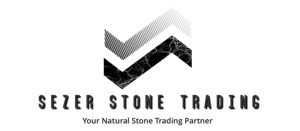 Unfortunately, we only work on COD basis. We ask you to make some down payment to be able to start your ordering process and when we make final inspection for the merchandise we ask you to pay the rest of the balance you owe to schedule a shipment for your merchandise.
Actually, we are here to prevent this matter happens for your orders. But in any case such things are happened from our side, first we will ask you some more time to fix that problem. This may occur sometimes only when you order some products presented to the market by limited supply. For an example, when you place an order for Afyon Sugar product, it may hard to find material with the expected quality depends on your quantity. We will worn you at the beginning of your order. But still we may have some difficulties to finalise your order by the expected time.

If you received your merchandise with out of range for the labor or product quality, we will issue a credit for the unmatched part of your order. But again I have to mention this to you. We are here to prevent this to happen to you.
We have some techniques to inspect the merchandise for the labor quality within our experience in this business since 2001. So there are some tolerant for the labor issues in stone business, we are so careful not to exceed those margins.
We are working with natural stone products. So each individual pieces will not be exactly alike. Before we start your ordering process, we will show you the reasonable range for the stone you order with and we will ask your confirmation for this range. We do our inspections depend on this agreement.
If we start your ordering process with the stone and sizes you ordered, you are not allowed to make any changes to stone and sizes. Only you can add up some additional products, sizes or quantities to your order.

If you made some deadly mistakes on quantities or the sizes with your order. This will be your full responsibility for the manufactured part of this order. We would do anything possible for the rest of your order.
Timing may vary depends on the products and sizes you order. For some orders our delivery term is 2 weeks, for others it may take up to 8 weeks or more. Our standard terms for delivery is 4 to 8 weeks after we received the down payment in our bank account.